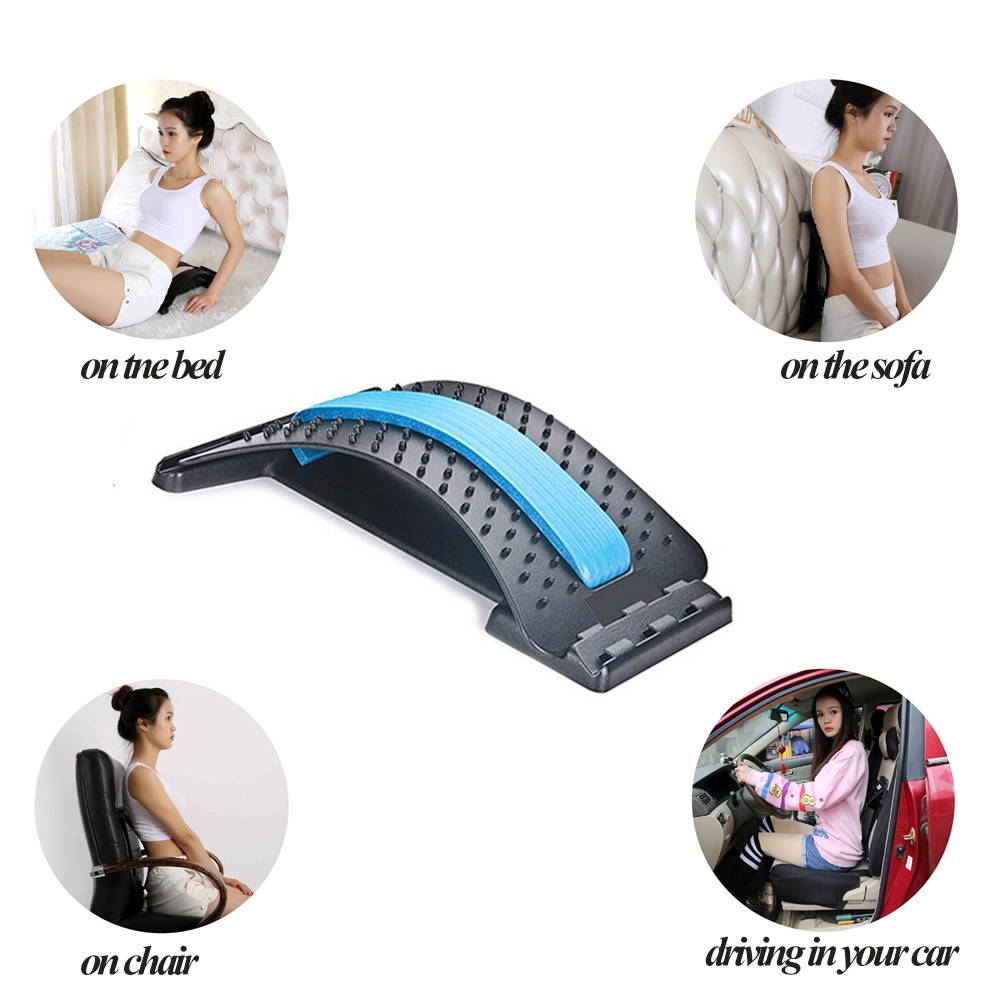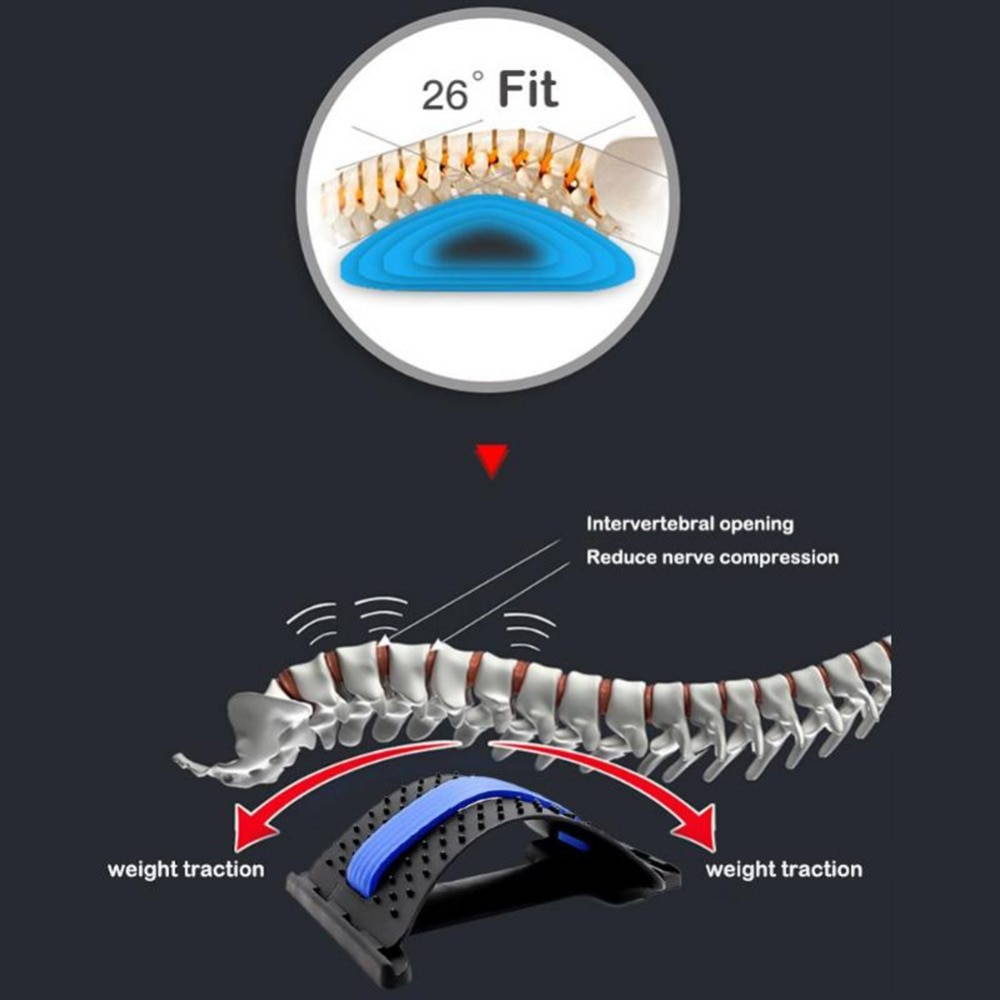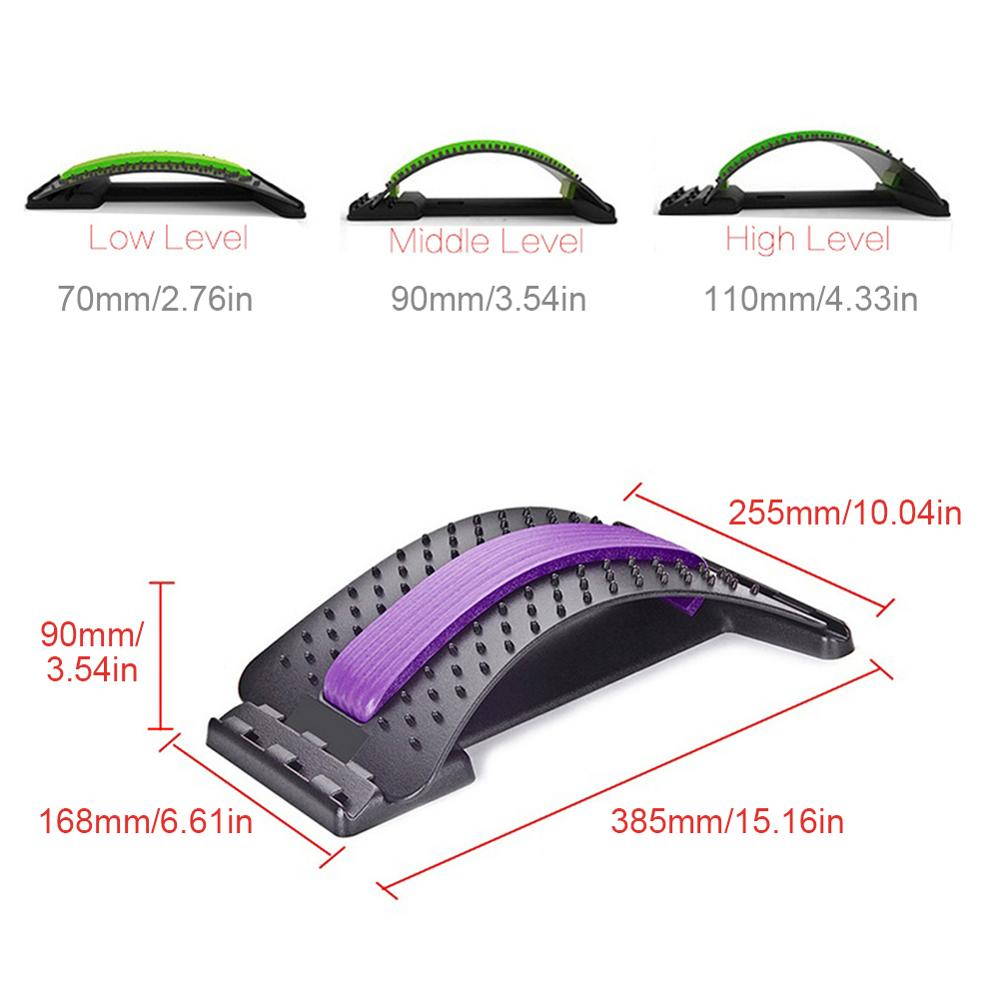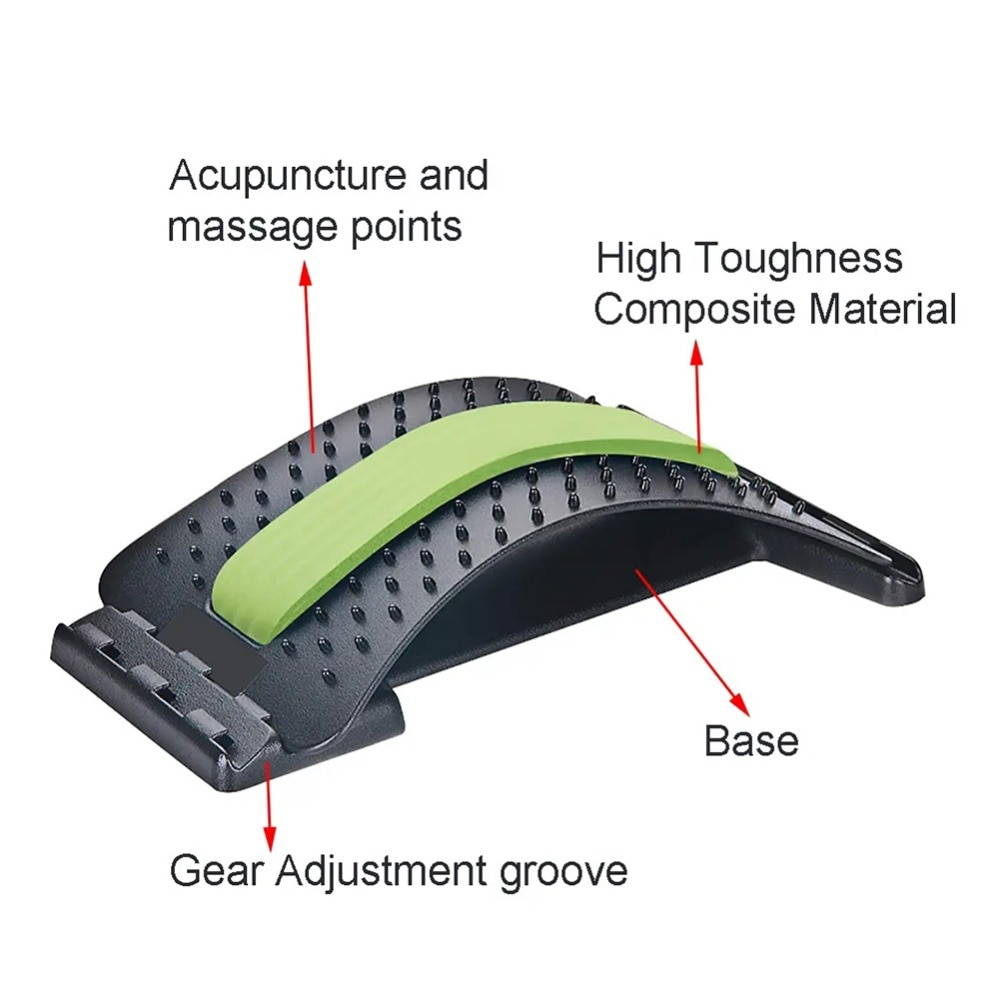 Do you have back pain? In a few minutes, Instant MyoStretcher enables you to decompress your spine within the comfort of your home. Whether you spend your time at the gym, or live a sedentary lifestyle, you can benefit from the relief provided by our lumbar stretcher.

👋Say Goodbye to nagging aches and pains and say hello to relief on demand!

Aids in the relief of back pain
Corrects postural imbalances
Restores the natural curvature of the back
Decompresses intervertebral discs in the vertebrae
Improve the flexibility of shoulder and back muscles
Light weight and compact; easy to transport
Level: three-level adjustment
Equiped with 88 massage protrusions;massage your posterior chain while decompressing
Maximum load: 150 kg
Size: 38.5 x 16.8 cm
While we do our best to ensure that you have an amazing experience with InstantMyoRelief, we understand sometimes things don't quite work out. We are 100% committed to ensuring your satisfaction with your order.
This warranty does not cover:

- Improper assembly.
- Improper follow-up maintenance.
- Damage or failure due to accident, misuse, abuse, or neglect.
- Labor charges for part replacement or changeover.
30 Day Money Back Guarantee

We offer 100% cash refunds for any/all item(s) in your order. Refunds must be placed within 30 days of your purchase. Your refund will be processed to whatever payment method you used when placing your order.We do not issue the refund if:
your order does not arrive due to factors within your control (e.g. providing the wrong shipping address)
Store Credit
We offer store credit equivalent to any and all item(s) in your order.
Return Shipping
Please note that you will be responsible for any and all return shipping costs. You will not be responsible for return shipping costs if the item you are returning is damaged.