Looking to optimize your recovery and relieve pain? Our Massage gun has you covered. Everyone can benefit from the relief and recovery provided by percussive therapy. Our body massager provides you with accessible and immediate relief. Instantly address those nagging pains, muscle knots, and soreness with Instant MyoGun percussion massager.
👋Say Goodbye to nagging aches and pains and say hello to relief and recovery on demand!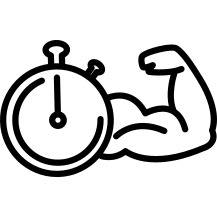 Kick-Start & Optimize Your Recovery
Increased blood flow from percussive therapy delivers nutrients to damaged muscles and excretes metabolic waste. Instant MyoGun optimizes your recovery, enabling you to get back to what you love doing in a timely manner.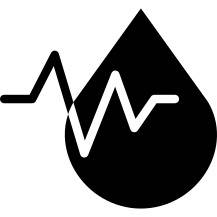 Stimulate your muscles before exercising
Instant MyoGun is perfect for your preworkout warm up routine. Drive crucial blood to the muscle groups you plan on training and reduce the risk of injury.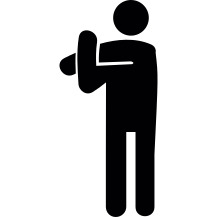 Increase Your Range Of Motion
A supple body is a healthy body. Our percussive massager releases frozen joints; prevent injuries by increasing your mobility and range of motion.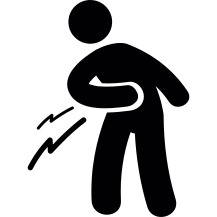 clear Up Lactic Acid and Reduce inflammation
Inflammation and lactic acid is an inseparable byproduct of exercising. Mitigate inflammatory responses caused by training and kickstart your recovery process.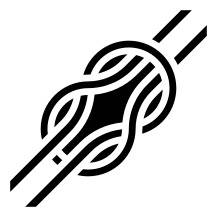 Loosen tight muscles, break up knots, and Mitigate DOMS (Delayed Onset Muscle Soreness)
DOMS reduces your ability to train as often and makes everyday tasks seem harder than they are. Reduce the severity of your DOMS and return to exercising in an optimal and timely manner.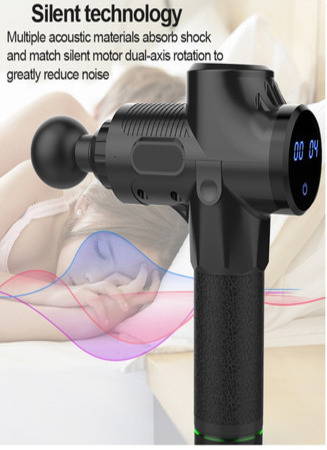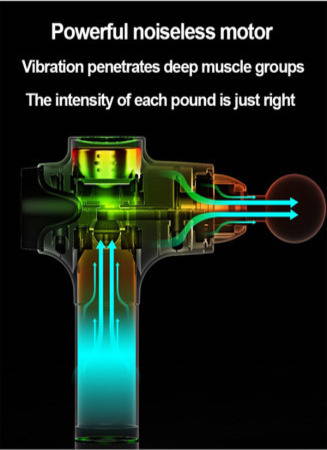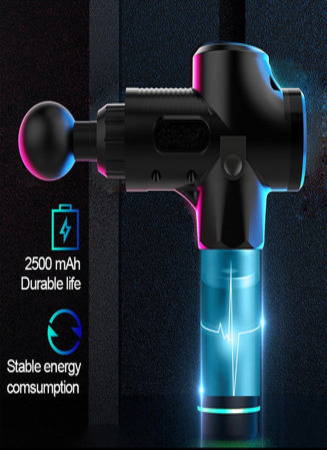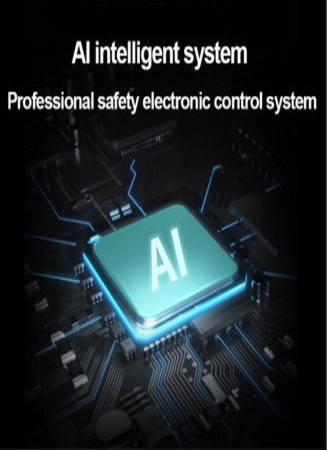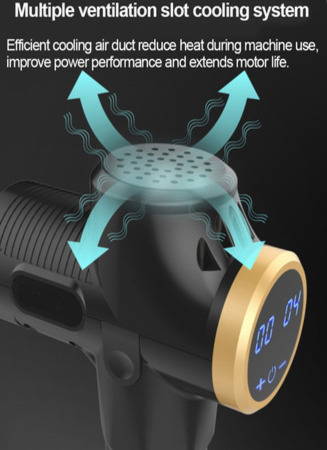 LCD touch screen



30 Speed Levels (0-3200 Percussion Per Minute)
DC Motor handles up to 40lbs. of force
24V Brushless DC motor and double bearing transmission brings a high power and low noise experience
6 Attachments for Precise Relief
6 Hours average battery Life on low/medium 12V/1A Type: High-energy lithium battery
Free carrying case included
While we do our best to ensure that you have an amazing experience with InstantMyoRelief, we understand sometimes things don't quite work out. We are 100% committed to ensuring your satisfaction with your order.
On Instant MyoGun Percussive Therapy.
This warranty does not cover:

- Improper assembly.
- Improper follow-up maintenance.
- Damage or failure due to accident, misuse, abuse, or neglect.
- Labor charges for part replacement or changeover.
30 Day Money Back Guarantee

We offer 100% cash refunds for any/all item(s) in your order. Refunds must be placed within 30 days of your purchase. Your refund will be processed to whatever payment method you used when placing your order.We do not issue the refund if:
your order does not arrive due to factors within your control (e.g. providing the wrong shipping address)
Store Credit
We offer store credit equivalent to any and all item(s) in your order.
Return Shipping
Please note that you will be responsible for any and all return shipping costs. You will not be responsible for return shipping costs if the item you are returning is damaged.